Iddo Dror – Head of Capacity Development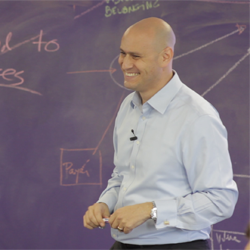 Dr. Iddo Dror joined ILRI as Head of Capacity Development in Oct 2012, and in line with the new ILRI strategy 2013-2022, leads the development of knowledge, attitudes, skills and institutional arrangements that are necessary to replicate, expand, adapt, use, support and sustain livestock research and its application for development in a variety of contexts across ILRI and its projects. Iddo has more than fifteen years' record of excellence in capacity development, forging organizational partnerships, and implementing programs spanning the research/development and private sectors, gained in academia and international development, combined with experience in teaching, research, and fellowship administration. Dr. Dror's career has included assignments with UN agencies and the private sector, several years at the University of Geneva setting up and running an innovative MBA program, and most recently before joining ILRI, over five years in India working with the Micro Insurance Academy (MIA), an award-winning, ISO certified leader in micro insurance space, with research & capacity development activities across a dozen countries in Asia and Africa. He has a PhD in Economic and Social Sciences and a Masters of Business Administration from the University of Geneva, Switzerland. Iddo is a visiting professor at the University of Geneva since 2009.
Shreya Maheshwari – communications consultant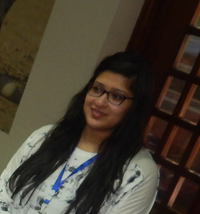 Shreya Maheshwari is a communications consultant working with international development organizations. Shreya has worked with the Clinton Foundation, the International Bank for Reconstruction and Development, the Government of India, Action Aid and several other organizations in the field of economic development. She has been published in Dispatches from the Developing World (anthology), Harvard Political Review and The Times of India. Shreya holds a BA in Economics from Harvard University and a Business Leadership Program Certificate from Harvard Business School.
Andrew Mude – Scientist, IBLI Project Leader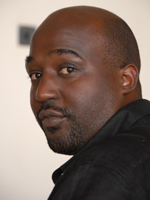 Dr. Andrew Mude pursued his undergraduate degree in Gettysburg College, Pennslyvania. In 1999, he graduated summa cum laude with a major in Economics and a minor in Mathematics and French. In 2000, Dr. Mude joined Cornell University in New York in pursuit of his doctoral degree in Economics with a concentration in development economics and applied econometrics. He graduated with his PhD in June, 2006. As part of his dissertation research, Dr. Mude spent six-months in the field studying coffee producers and their cooperatives in Murang'a district Kenya. For this effort he won the silver medal at the 2007 Global Development Network. Upon completion of is doctoral degree in Economics from Cornell University, Dr. Mude joined ILRI in August 2006 as an Economist at ILRIs Targeting and Innovations Program.
Thank you for your interest in our case study.
If you have further questions about the case study, the teaching note, or using it in the classroom, please contact Iddo Dror at IBLICaseStudy@cgiar.org
If you have further questions about IBLI (Index-Based Livestock Insurance), please feel free to contact Andrew Mude and the IBLI Team at b.wandera@cgiar.org